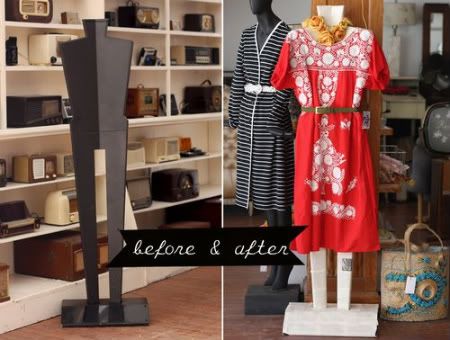 Check out
Elsie's
fun
ReStyle
this week! She remade a tacky 80's mannequin into something altogether different. See how she did it
here
and then check out some of my favorite home-themed restyles from our
Flickr pool
. They keep getting better and better!
Cookie Louise Pleaze
Miriam.Madmim
Skunkboy Creatures
I have a feeling I'll have quite a few ReStyles to post this month as we get closer to feeling settled in our new place and this group is keeping me motivated! Thanks for all of your fabulous submissions to the Flickr pool each week. Elsie and I love looking through them! If you didn't see
last week's ReStyle
it was brought to you by the fabulous
Keiko Lynn
.
xoxo,
Rachel
p.s.
Modern Patchwork giveaway below
!