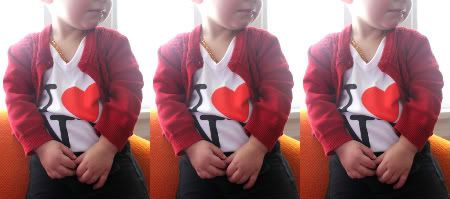 It's tough being a thug.
You have to remember not to smile and give people the stink eye.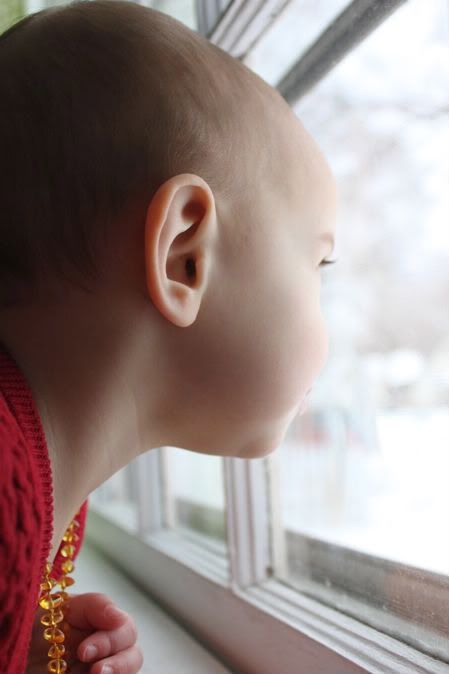 You've always gotta watch your back and look over your shoulder.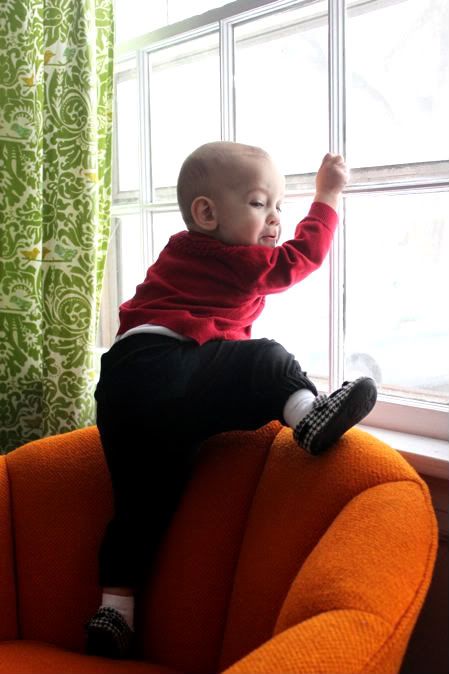 Sometimes you just want to get away from it all.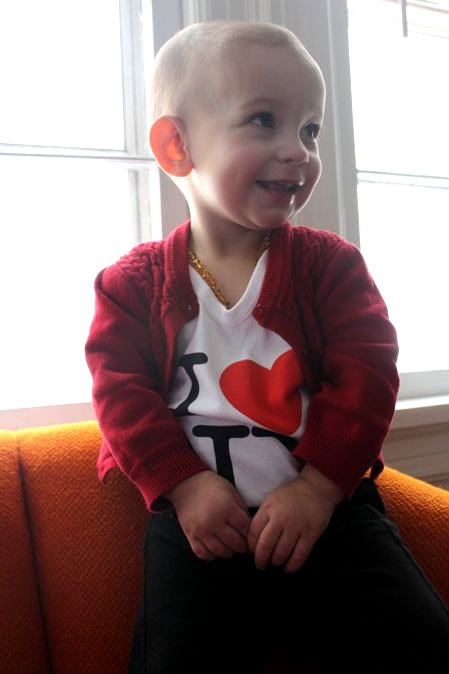 Then your mom lets you play with a helium balloon and everything is right in the world again.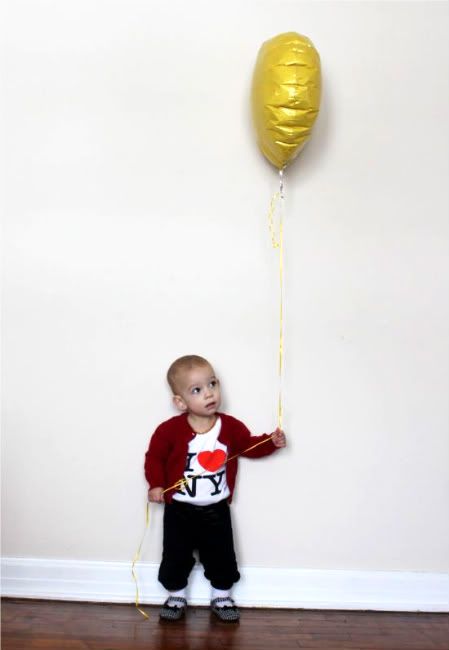 Balloons are fun until your mom ties one around your waist. Suddenly the balloon is chasing you and no matter how fast you run it's still there. Right behind you.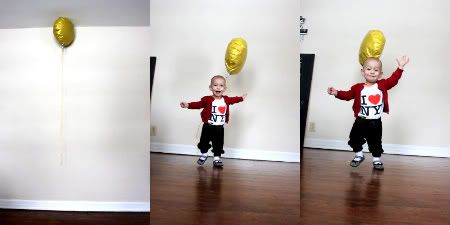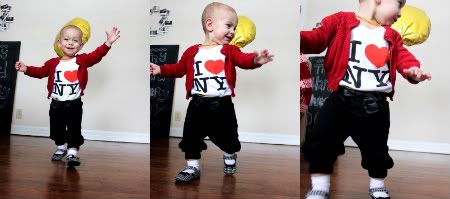 That's some spooky stuff.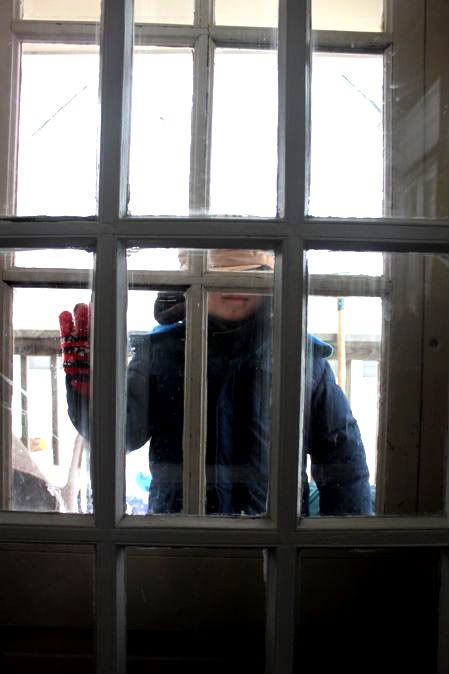 But not as spooky as the guy at the door!


Life in the hood. You gotta be tough to make it.
xoxo,
Rachel
Ruby wore:
I Heart NY onesie from
The Margot
. Bow tie pants from my MIL. Cardigan and shoes from Mom via Target.
Strange man at the door wore:

His great-grandpa's warm hat, jacket and gloves from Target.
p.s. thanks for indulging me in my silly photo story. ;)