One thing I'm looking forward to about warmer weather is being able to ditch the tights and cardigans for awhile! Friday brought us the most beautiful weather so I donned this house dress for the first time since Elsie gave it to me last year. I hadn't washed my hair that day and was only headed to the grocery store but wanted to celebrate the sun coming out. It felt like a good reason to wear a new (old) dress.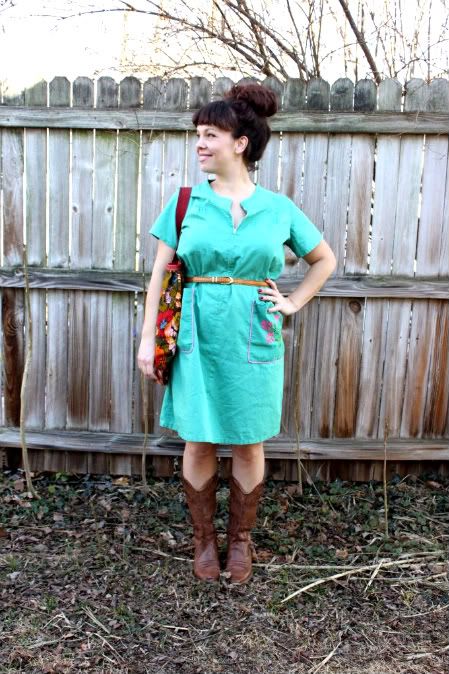 This is a vintage house dress that Elsie picked up in Kansas City sometime last year and gave to me as a surprise. I has beautiful embroidered flowers on the front pockets and is just the perfect length. I didn't even have to hem it!
Ruby came with me. She wore a pretty vintage dress that has an appliqued fawn on the front.
Rubyellen
actually sent this one to me before Ruby was born and I am so happy she's big enough to wear it!!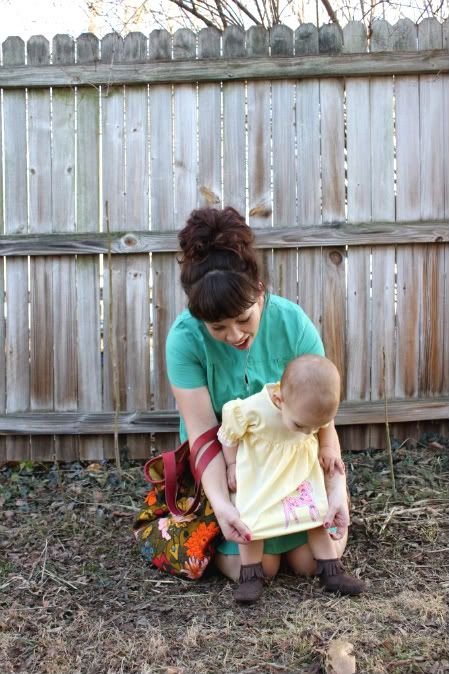 We're missing the sunshine today but we're getting our spring dresses ready! I made my tote from vintage bark cloth, also gifted from Elsie, and you can find the tutorial
here
.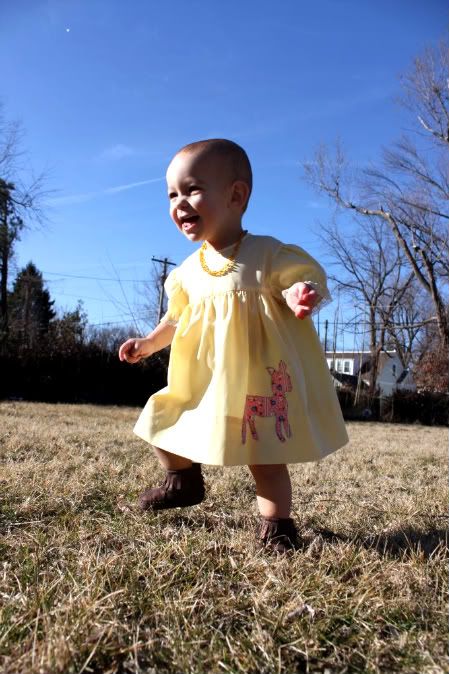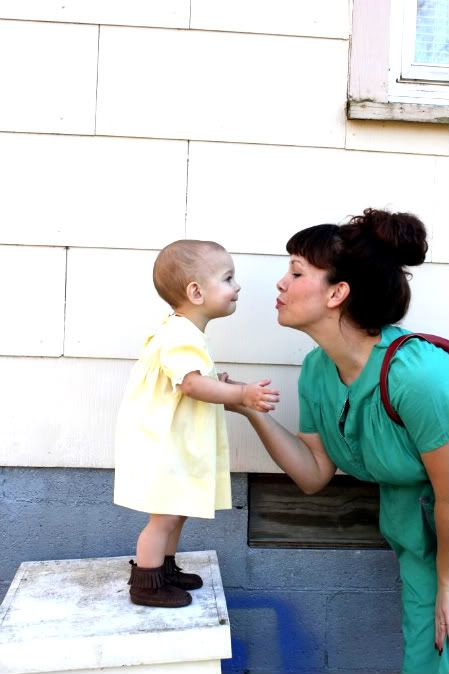 I'm wearing
:
Vintage house dress, gift from Elsie. Vintage belt, thrifted. Cowboy boots, thrifted. Tote, handmade from vintage barkcloth and leather.
Ruby's wearing
: Vintage dress, gifted from Rubyellen. Mocassins, Old Navy.
Amber teething necklace, Amberizon.
Here are some pretty spring dresses I'd love to wear on any given sunny day!
One, two, three, four, five, six, and seven.
And some spring outfits I'd love for Ruby!
One, two, three, four, five, six, and seven.
Make sure to head over to Rubyellen's blog to see what kind of casual vintage she wore this week! She's got a really good reason to be wearing casual vintage in case you haven't heard yet. Go see!!
xoxo,
Rachel