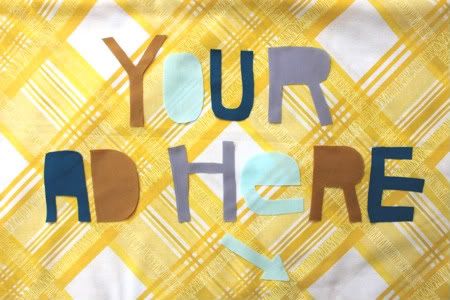 Smile and Wave
has grown to a readership of over
3,300 followers
this month and is averaging
5,600 page views a day
! If you've been thinking about growing your blog or business and have wondered if advertising on relevant blogs should be part of your business plan February is a great time to take advantage of our
$20 mini ads
on Smile and Wave! It offers you prime space with minimal investment and you can always upgrade
for the month of March if you think advertising on Smile and Wave is a good fit!
Smile and Wave readers include those interested in

vintage fashion and home decor, DIY's, crafts, and life with children.

If your blog or shop fits into any of those categories you're sure to be a good fit in the sidebar.
You can find out about pricing here and if you'd like to find out about our

special package rates

or secure your spot you can e-mail my ad manager, Leigh-Ann, at hello(@)frecklednest(dot)com.
February is going to be an exciting few weeks with a

focus on home decor

! I'll be sharing a few lovely house tours, updates on our own home, and more interior eye candy than you can handle! My blog has also been featured in a publication that comes out next month that is sure to bring quite a few new visitors!

I'd love to have you join me on Smile and Wave in sharing lovely things with lovely people!