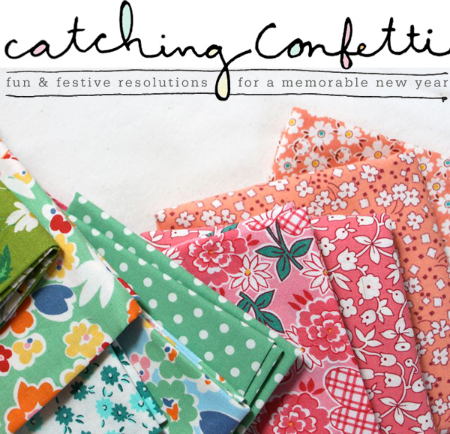 The lovely Mandi of
Here's Lookin' At Me Kid
just wrapped up a feature called Catching Confetti that included New Year's Resolutions from a few of her friends. I was more than happy to be able to contribute an encouragement/challenge of sorts and a few small ways to make it happen.
Read the full post
here
and then don't miss all of the other great posts that ran that week!
Thanks for the invitation, Mandi!
The lovely Katie of
Skunkboy Creatures
had her baby girl this week! Congratulations Shelton family!!! I'm so looking forward to meeting little Poesy in person! Another local mama friend, Janae, had her little boy recently and soon my new favorite neighbor will be in the home stretch! Babies, babies, everywhere! It's enough to get a girl pregnant!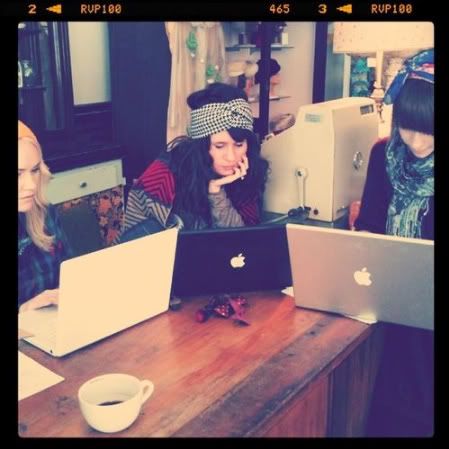 Elsie
,
Emma
, and their new fashion intern,
Mallory
, are in the throws of dress making this month! Elsie's
first collection
will debut sometime this Spring and I'm SO eager to see a few of the samples later this week!
That's all folks! At least all I can remember. (I hope to regain the super power of memory in a few years when eight hours of uninterrupted sleep is probable.) Thursday is for studio cleaning, a guest post DIY, and plenty of time with the kids while Brett is at class. We may even build a snow man.
xoxo,
Rachel