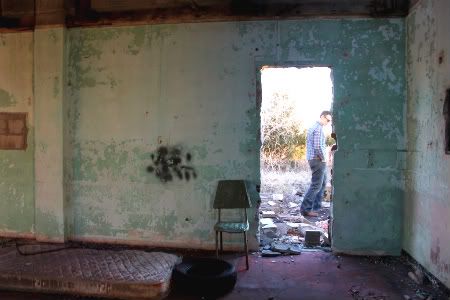 Brett was driving us all home from a fun day of visiting friends and thrifting when I looked up from my notebook and saw a random old building that looked accessible from the next exit. I had to assure Sebastian as we were driving down an overgrown gravel road that the policemen probably weren't going to come get us and even if they did, they'd just tell us to leave. He was okay with that.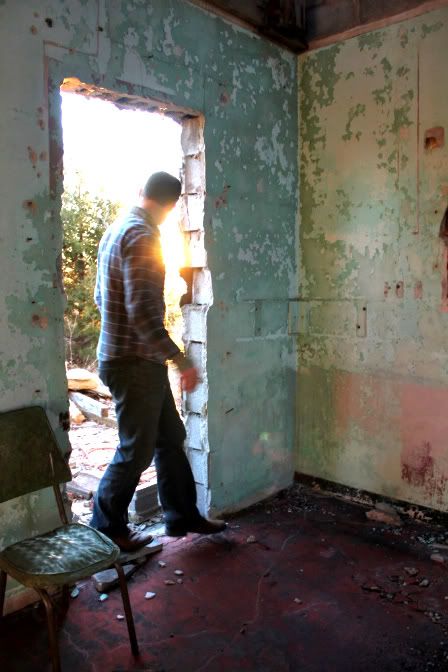 We were almost driving through four foot weeds by the time we got to the old store but the boys jumped out and we were exploring in no time. Ruby was too little to let loose among such a ruinous scene but we did let her explore a little on the rocks.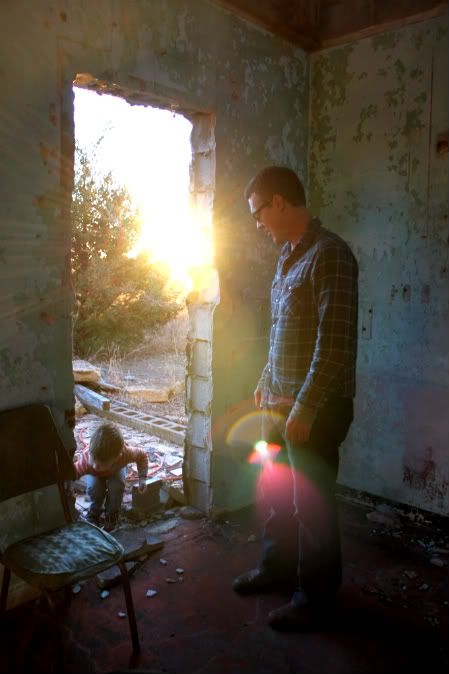 Sebastian spent the whole time throwing rocks against the outer wall and pretending he was Optimus Prime.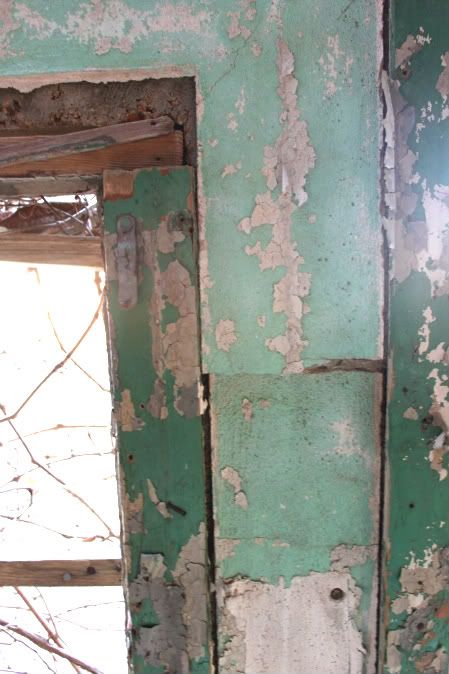 It was full of broken tiles, empty jars, random personal items like a teddy bear and a shoe and the roof had caved in on one end. The paint was peeling and revealed a few different shades of blue. The sun was setting and it was all a little dreamy.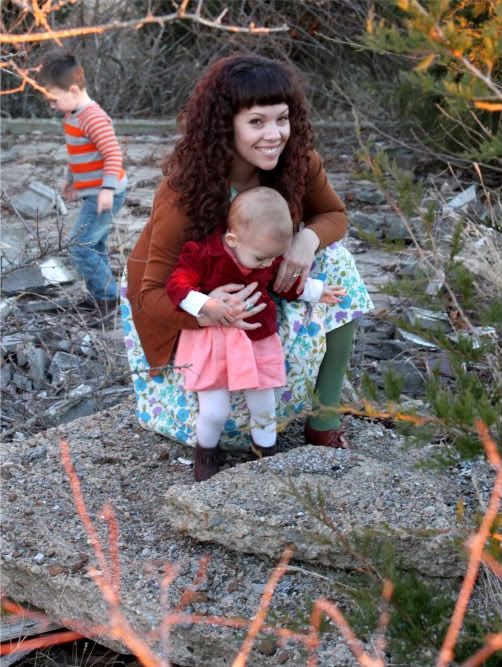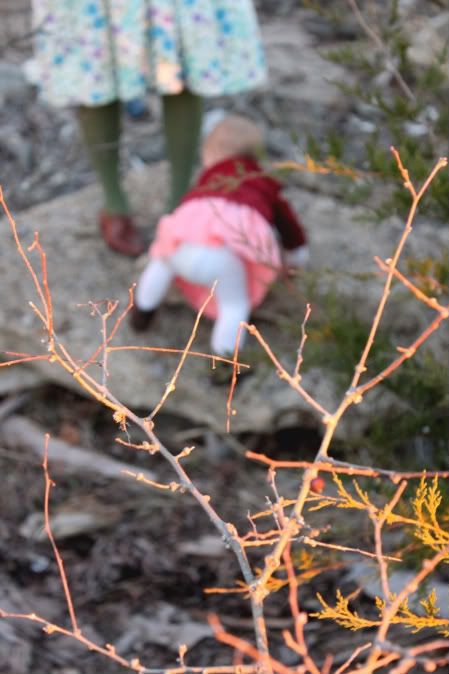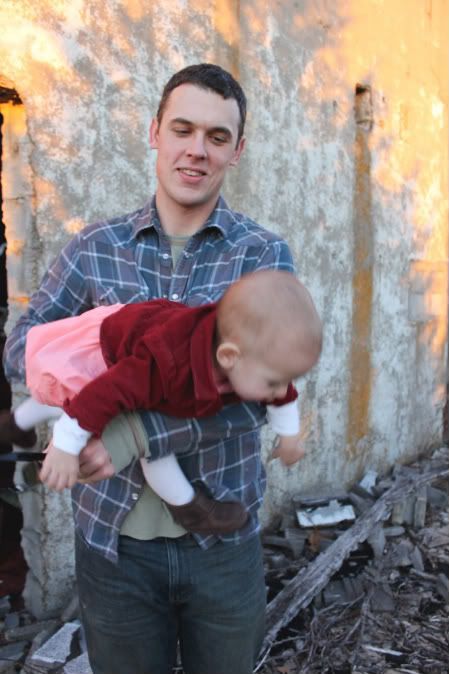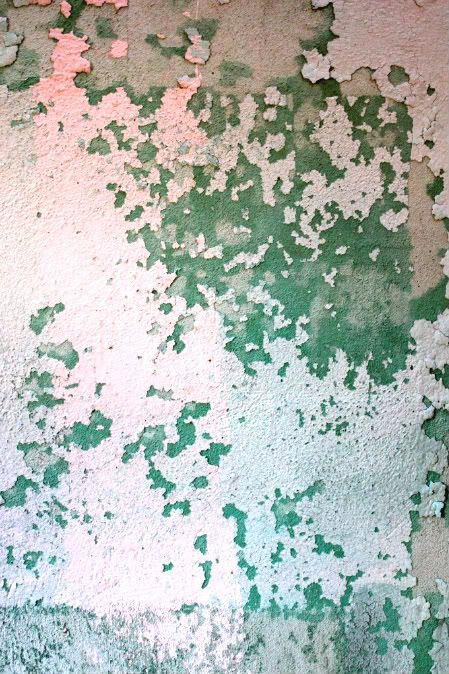 Family adventures are the best.
My dad was always the one pushing the boundaries when we'd go exploring and I was the one that had to fight the nervous feeling that I was going to get in trouble. This adventure reminded me of something we would've done as kids.
Do you think twice about venturing into uncertain situations or just go for it? Had any adventures of your own lately?
xoxo,
Rachel