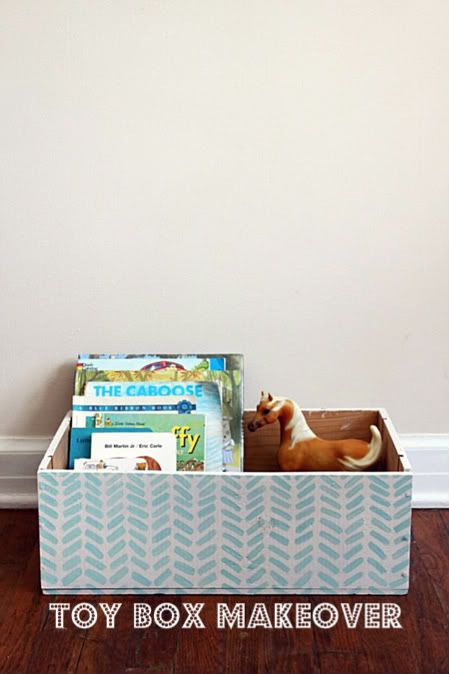 I love the look of natural wood crates but I had also grown tired of the dullness of a semi-warped wooden box sitting in the corner of our living room. I decided it needed a job. A purpose. I told the box it was going to be a catch all for the numerous toys Ruby drags in from her and Sebastian's room. It was going to be the dumping ground for everything from library books to left over legos until it was so full everything needed to be returned to it's places.

I decided it needed a face lift, too. I painted two coats of white primer and then free-handed a herringbone type pattern on three of the four sides. I was going to finish the fourth but got distracted with something. Maybe later (probably not). I had a little help with one of the ends.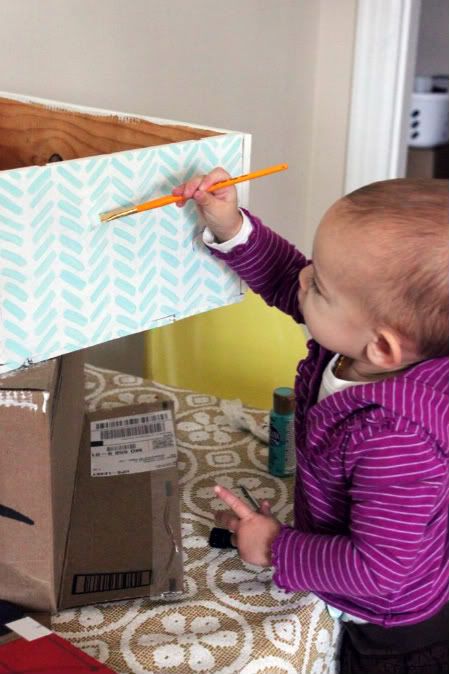 This catch all won't stay organized for more than an hour after they wake up but here it is. Just like I saw it in my head. I left the inside natural because it meant less painting and I like the contrast. I used a light blue for my pattern because it's kind of subtle but if I had it to do over I'd use black.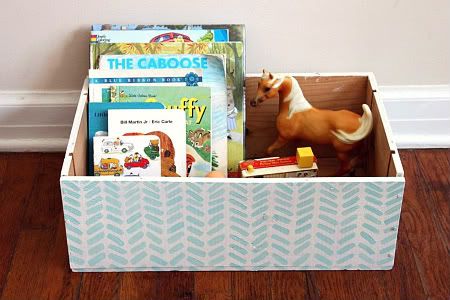 I also thought about putting little casters on it but that would only encourage Ruby to use it as a wagon and end in a trip to the emergency room or something. So, flat-bottomed it stays.

If you're interested in trying something similar you'll probably find a little inspiration in the latest design work by Aesthetic Outburst and another take on a toy box by Lovely Chaos. Oh, geometric shapes, I heart you.

xoxo,
Rachel