This week we're sharing vintage on our boys. I'm a day late to the party but we're here! I have only recently been thrifting men's shirts for Brett because we rarely go thrifting together and I've never wanted to buy things he wouldn't like. The one he is wearing is the first one I brought home to see what he thought and it was a hit.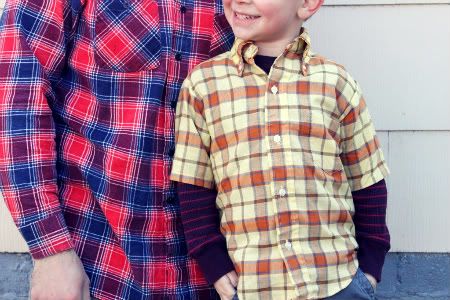 I've since brought home three more but only one worked so I've learned that I need to know his measurements just like I need to know my own. I also need to take him on a little tour of Etsy so we can both figure out what I need to be looking for in the thrifts.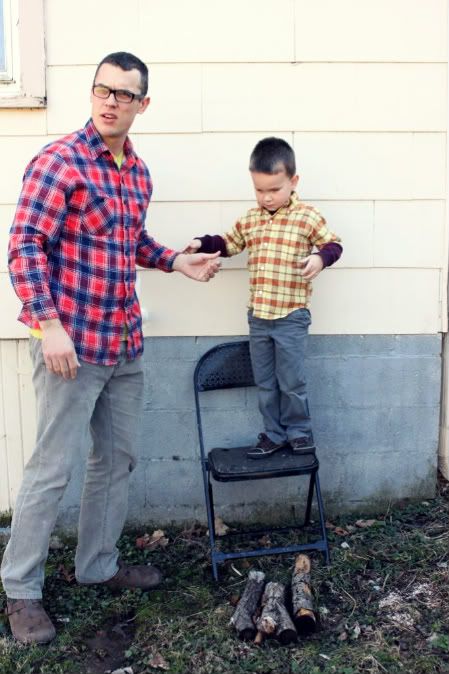 I have a harder time finding local vintage for Sebastian in his size but this one has been an easy wear. It's marked a 6/7 but has fit him for about a year already. I tend to gravitate towards plaids and sporty shirts but don't get into paisley or 100% polyester for him. I blame it on growing up in California. And he WAS born in Seattle.

I'm so thankful for these boys. They have a lot of fun together.
Brett is wearing:
Vintage plaid flannel, thrifted. Tee and corduroys, Target. Birkenstocks, college days.
Sebastian is wearing:
Striped top, Target. Plaid button up, vintage. Pants, Target. Shoes, thrifted.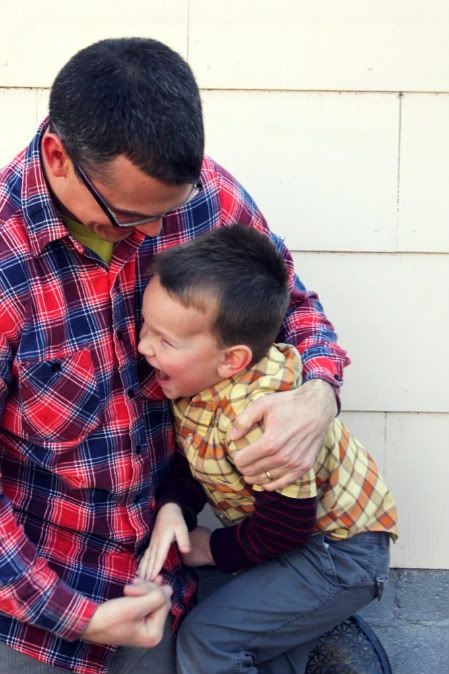 Here are a few boy's shirts I like:
long-sleeved
,
looking sharp
,
summer time
,
stripey
, and
western
.
Have you seen Rubyellen's post yet? How do you dress your boys in vintage?
xoxo,
Rachel